Best of: Top Ten Shows of 2021
Just making this list made me so very excited for 2022! I can already tell 2022 it's going to be PERFECTION, at least when it comes to TV!
WRAPPEDTELEVISIONAGUSTIN NOGUERA VILLEGAS
We understand that the shift from the Golden Age of Television to the Streaming Era, makes it a rarity to have a 'water-cooler moment' TV show. Long gone are the days of "I Love Lucy," "Cheers" and "The Sopranos." So, here at Mise en Queens we don't tease if you haven't seen the best show on television right now - because there are frankly way too many shows on air to pick from. In honor of all the great shows airing this past year, we've decided to help you select your next new favorite TV show; lessen the pain of spending hours figuring out what to watch next! Here, Agustin will break down their favorite shows of 2021:
Hello! Before I start, there's two things I'd like to note:
All shows have either premiered in 2021, or aired most of their episodes in said year. For shows that returned, this is in reference to the season airing in 2021.

I recently started watching Station Eleven, so it won't be on this list. So please, go watch it. I've already fallen in love with what I've seen, and I am not even finished with it.
Honorable Mentions:
The Chair (Netflix)

To Your Eternity (Crunchyroll)

Midnight Mass (Netflix)

Bob's Burgers, Season 12 (FOX)

Hackeye (Disney+)

Squid Game (Netflix)

Loki (Disney+)

The Handmaid's Tale, Season 4 (Hulu)

Sex Education, Season 3 (Netflix)

Grey's Anatomy, Season 17 (ABC)

White Lotus (HBO)

The Other Two, Season 2 (HBO/Comedy Central)

Invincible (Amazon Prime)

The Falcon and the Winter Soldier (Disney+)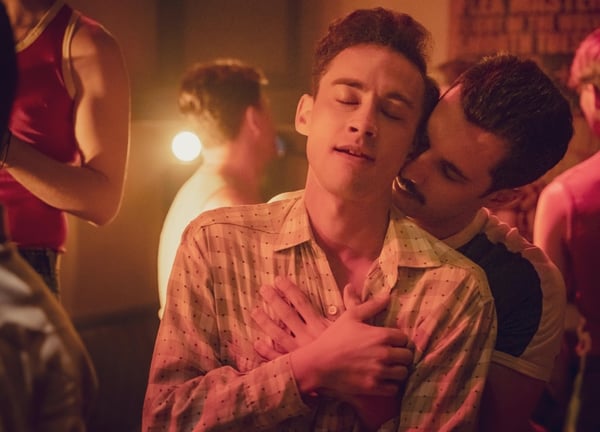 Olly Alexander as Ritchie Tozer in "It's A Sin." (HBOMax)
10. It's A Sin
After finishing Veneno (2020) on HBOMax, I was super interested in what other LGBTQIA+ content the network was distributing. Enter: Russell T Davies' It's A Sin. A haunting and ethereal look at the lives of 20-somethings as they experience the beginning of the AIDS crisis. Fueled by an exceptional ensemble of actors, poignant writing and the soundtrack of a lifetime, the series is a must, especially for anyone looking to examine the intersections of health and queer communities on the screen. Heartbreaking but life-affirming, it is a love letter to all the men and women and people who lost their lives at the hands of those in power. Just sublime; I still think of Colin's mom and her speech - just tears everywhere.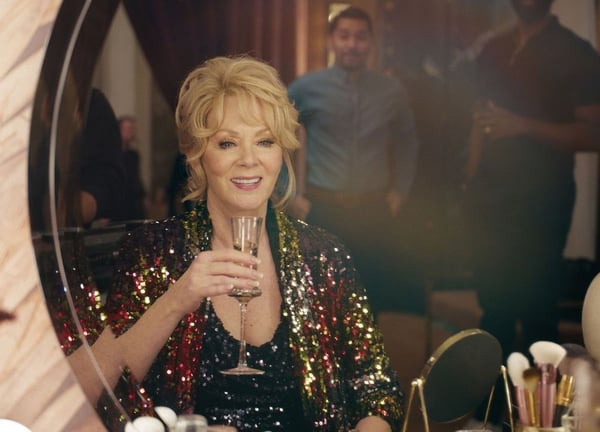 Jean Smart as Deborah Vance in "Hacks." (HBOMax)
9. Hacks
I remember telling my friends I finally learned what a divacup was because of a brilliant line on Jean Smart's new show, Hacks. And let me tell you, this show is not only filled with brilliant one-liners, but it's centered and driven by a narrative that's not afraid to ask tough questions about show business, self-worth and self-actualization. Led by the iconic Jean Smart, who plays Deborah Vance, an aging, strong-headed comic attempting to stay relevant, and Hannah Eindinder, who plays Ava, a self-indulgent up-and-coming writer tasked with helping Deborah reinvigorate her image. Sensational. Aaaaand if you're a fan of the actor from Broad City who played the sexy but dimwitted personal trainer that Abby falls for, well this is the show for you, because he stars in it, and he co-wrote it!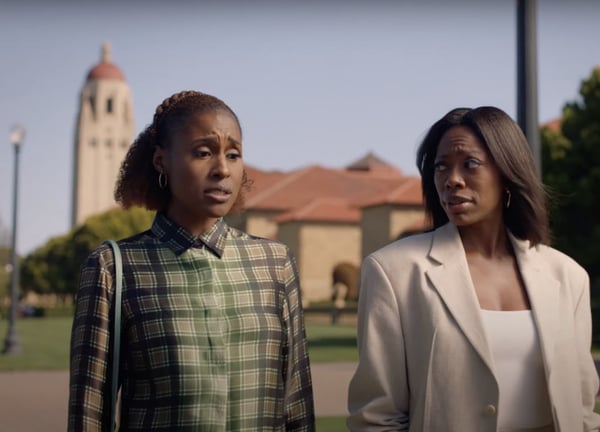 Issa Rae as Issa Dee and Yvonne Orji as Molly Carter in "Insecure." (HBOMax)
8. Insecure (Season 5)
It's hard to put into words just how groundbreaking and door-opening this show has been for the last five years. Its legacy will be measured in the years to come, but just by looking at how "The Dunes" apartment complex has become a cultural landmark is just as telling. Filled with your usual savage verbal barbs, another ear-and-spine-tingling soundtrack and beautiful shots of South LA, this season decides to go all out and give Issa and Molly the farewell they deserve. And the writing and the cinematography could not have been any better - I already want to start campaigns, especially this season's third episode. A perfect ending with Issa and Molly, in a stationary shot, speaking to each over the phone in the bathroom laughing, talking about 'broken pussy,' is all I could ever ask for.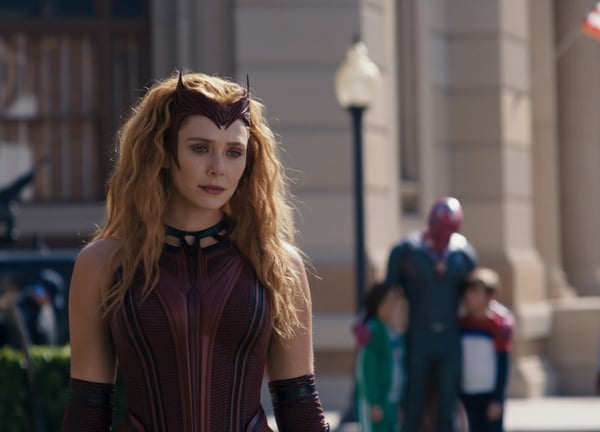 Elizabeth Olsen as Wanda Maximoff in "WandaVision." (Disney+)
7. WandaVision
Marvel had a fantastic 2021. Managed to save the box office after the pandemic forced movie theaters to close, and put out 5 quality TV shows, but it was the first show released on Disney+ that managed to set the bar (exceptionally high) for incredible TV storytelling. An ode to television and hit comedy shows of the past century, driven by its own mythos and infused with a drive to explore grief through the lens of a story about superheroes. The series has definitely become my favorite in the MCU. It might have to do with its stellar set design, or costume and hairstyling, or the perfectly nuanced performance of Elizabeth Olsen, but one thing's for sure: it will make audiences want to watch whatever Wanda does next.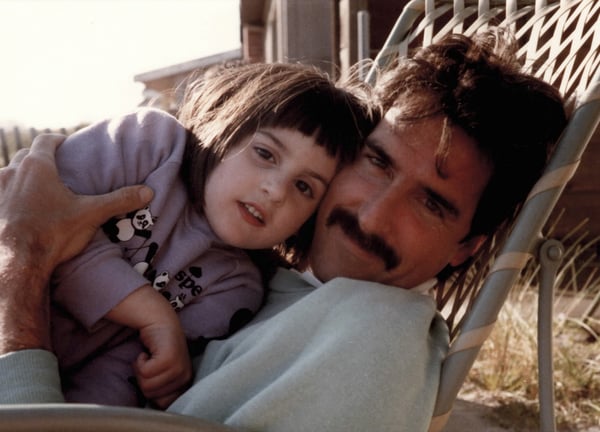 Director Ry Russo-Young as a child with her biological father, Tom Steel. (HBOMax)
6. Nuclear Family
I remember texting my friends after watching the first episode and telling them I couldn't wait for the next episode. This documentary tells the story of a lesbian couple who, in the late 70s, decide to get pregnant by two different sperm donors. After both girls are born and begin to ask questions about who their fathers are, their mothers decide to contact both donors and let them know that they could set up a chance for all to meet - and this is where the story begins, as one of the fathers decides to sue the mothers for legal custody of one of the girls. It is a heartbreaking story about familial bonds, donor rights and queer history. Director Ry Russo-Young uses the medium of filmmaking to come to terms and reflect on what happened two decades earlier, as she is the aforementioned little girl who was forced to make a big choice, even if she didn't understand it at the time. Perfectly paced, this documentary is one of my favorites of the year.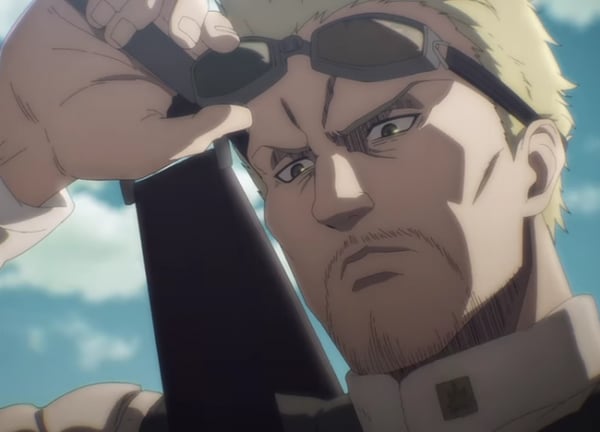 Reiner Braun from "Attack on Titan." (Wit Studio/MAPPA/Hulu)
5. Attack on Titan (Season 4, Part 1)
Yes, part one premiered in December of 2020, but I just couldn't imagine myself leaving out the last season of one of the greatest anime (technically, part one of the last season). Attack on Titan returns after a long hiatus as Wit Studio announced that they would not continue animating the series; but thanks to MAPPA studio, audiences can rejoice as season 4 is here and ready to claim its thrones as one of the greatest anime and must-watch television. The animation grain change works wonderfully, looking crispier and to a certain degree better than it did before. The voice acting is top-notch as usual. But special mention must be given to the show's storytelling, as season 4 begins from the perspective of the Marleyans, the series main antagonists. A superb prelude to the final episodes of the anime, part 1 will leave you itching for more.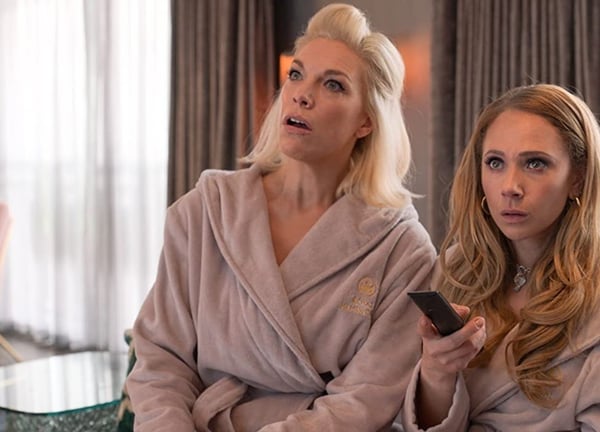 Hannah Waddingham as Rebecca Welton and Juno Temple as Keeley Jones in "Ted Lasso." (Apple TV+)
4. Ted Lasso (Season 2)
I know, I know. A ratings-juggernaut? In the Streaming Era?! Probably what is so great about this massive show is that after they lured all of us into finally obtaining an Apple TV+ subscription, the show decided to pull a fast one on audiences and start talking about critical, complex topics and helping audiences address them through the show's easy-going demeanor and relentless optimism. Before, it was just a show that made everyone feel good, as the world fell apart in the Covid-19 pandemic, but now the show is pushing its own boundaries and hoping to do more than just put smiles on people's faces. The show is asking to be more than what it is presumed to be, and for that alone, it deserves to be on this list. Besides, it's brilliantly funny, and stacked with some of the best comedic work of the past decade.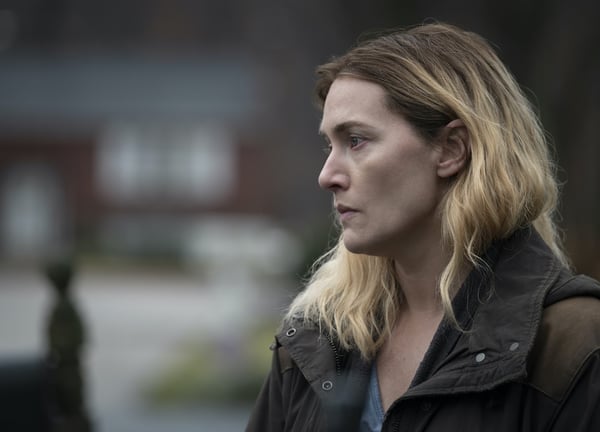 Kate Winslet as Mare Sheehan in "Mare of Easttown." (HBOMax)
3. Mare of Easttown
A thriller and Kate Winslet - what more could you ask for? Winslet carries this show, but my goodness, what an ensemble of actors. An awards juggernaut, the show tells the story of Mare Sheehan as she tries to solve a case about a missing girl while mourning and coming to terms with the loss of her own child. A crime thriller that will have you rushing to press play on the next episode. Exceptionally cast, it's no wonder Winslet, Evan Peters and Julianne Nicholson all took Emmys home for their performances. Huge shoutout to Evan Peters, whom I only knew of for his work in Pose, but after watching him here, I can honestly say that I am beyond excited for what he does next.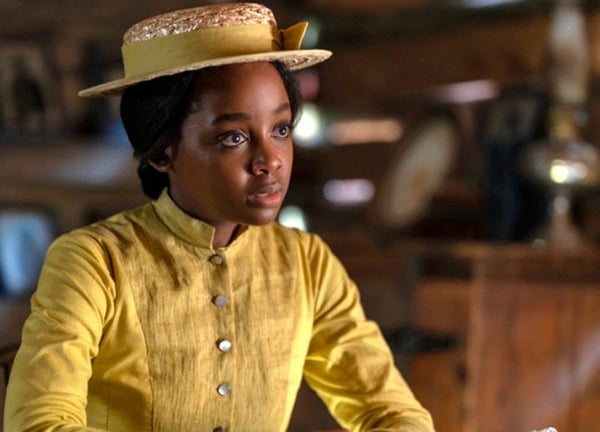 Thuso Mbedu as Cora in "The Underground Railroad." (Amazon Prime)
2. The Underground Railroad
Barry Jenkins has given us another masterpiece. It is like watching prose come to life. It is heartbreaking. Soul-crushing. Rhapsodic and life-affirming. Led by Thuso Mbedu, the show takes a look at the journeys Black People had to make in order to obtain freedom. I can't say too much without giving away the plot, but know that the ensemble of actors, the score, cinematography all come together and deliver an American tale that is nothing short of lyrical and epic. Honorable mention should be given to Sheila Atim, whose screen time is very short, but whose presence lingers throughout the entire series.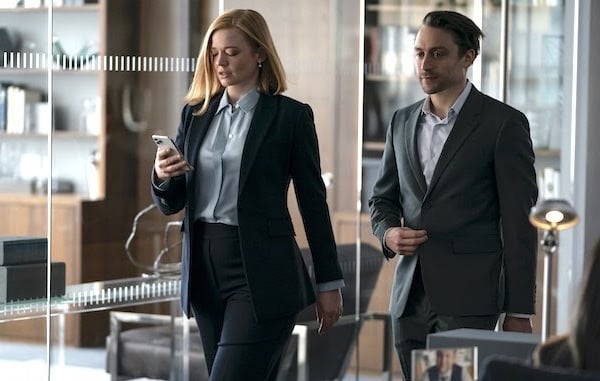 Sarah Snook as Shiv Roy and Kieran Culkin as Roman Roy in "Succession." (HBOMax)
1. Succession (Season 3)
No surprises here. Jesse Armstrong's Shakespearian drama returns with more than a vengeance and manages to deliver the goods and memes for everyone. Filled with incredible performances from the entire cast, but especially true of Matthew Macfadyen, Kieran Culkin and Nicholas Braun who should all be in conversation to be nominated at the Emmy Awards (especially Macfadyen, who is the current frontrunner). More back-stabbing and insult-throwing than the last two seasons combined, season 3 manages to raise its stakes without sacrificing story. Succession proves that even in today's climate, the 'water cooler moment' is here to stay. Seriously, if you're not watching Succession, what are you waiting for?!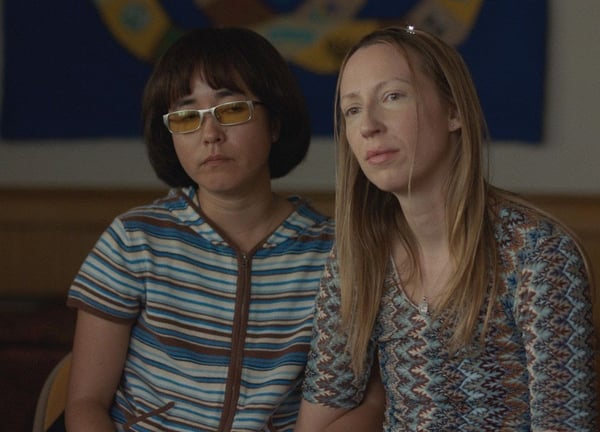 Maya Erskine as Maya Ishii-Peters and Anna Konkle as Anna Kone in "PEN15." (Hulu)
Special Honorable Mention: PEN15 (Season 2, Part 2)
I love PEN15, I really do. And the show would have easily made the list had this season not been the last one - and I mention this because it feels, for a lack of a better word, rushed. Erskine and Konkle decided that season two would be the final season of the show, meaning that they had to furiously tie any and all loose ends before the final episode aired. And they genuinely did a fantastic job with the time allotted. It's a bittersweet ending that robbed us of exploring even further the lives of these two complex characters living the early 2000s that we've all come to love - not to mention that we didn't get to see the fabulous ensemble of young actors give it their all - as much of the narrative was focused on granting Maya and Anna a deserved, just farewell. So, think of this inclusion as slot number 11.
Just making this list made me so very excited for 2022! I can already tell 2022 it's going to be PERFECTION, at least when it comes to TV!